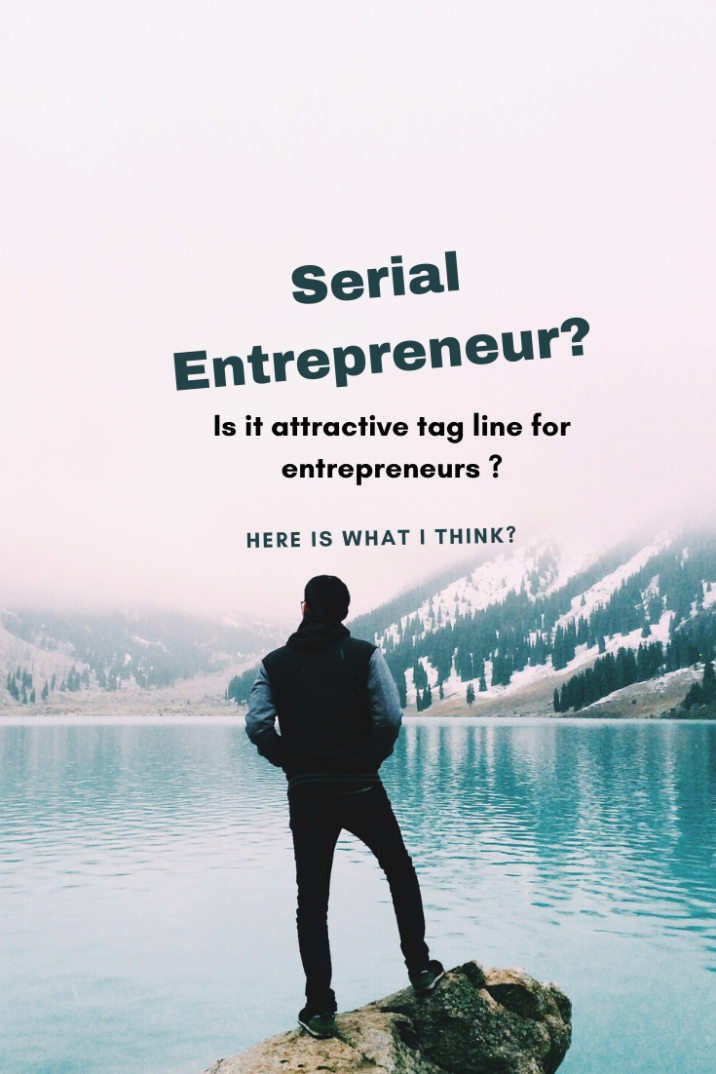 Someone asked me
What is this Serial Entrepreneur mean and he continued with the following line
"Nowadays everyone use this word as if it is one of the best tag lines."
He was right. Later I started reflecting,
Who is a Serial Entrepreneur? Is it the best tag line for Entrepreneurs.
In fact, I was not aware of this word called Serial Entrepreneur.
Until I exited my second and third businesses (Infovista and Infovision) in 2011 and 2012 consecutively.
Every time I exit, My father thinks the business is not doing good so I exit. So one day I had to ask my self this question why I exit.
My Answer was that I become restless if I don't have challenges to solve or without action-packed day, Then it becomes monotonous and I lose interest.
Moreover, If I am able to make the next 5 years to 7 years of profits today. Why wait for another 5 to 7 years,
During those 5 years to 7 years, I could start one more company was my thesis.
But I can say, Starting from Zero is not as easy as one thinks.
Especially when age catches up and it is not everyone's cup of tea.
If you are an Entrepreneur please comment on what would you choose?
Are you building your startup for the exit?
Or
Are you building it to give your children?