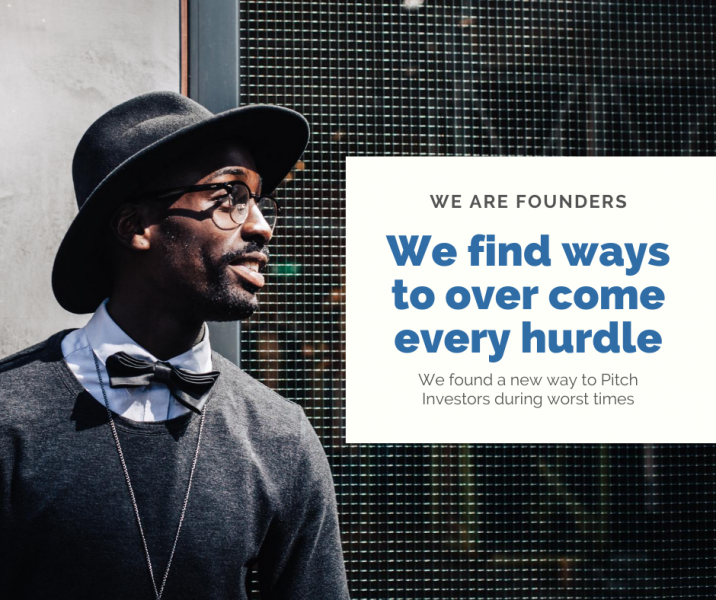 Are you a startup founder? Want to know how some smart founders are pitching their startup to investors?
👇👇👇👇 Read below interesting observation.
I have been seeing new trends slowly but surely.
if someone said a few years back that LinkedIn can be used as a platform reaching prospective investors one may doubt it.
But since this pandemic started, I am observing the shift.
Founders are inviting Investors to showcase their startup as a virtual Event.
Looks like Linkedin is creating another Use Case as a platform to connect Founders to investors as well.
a few weeks back I have conducted a poll with a specific intention to understand this behavior?
In that poll, 25% of participants said LinkedIn is used as a platform to connect and pitch to Investors. This is a Surprising shift.
Here are the Poll result and also how Startup founders are inviting investors to participate in their virtual Pitch events.(Masked some content)
if any single founder raises funding with this tip then my efforts are paid off.
if you are a startup founder or you have a friend who is startup founder please comment for better reach. These findings may help someone.
Sharing knowledge is also helping, isn't it?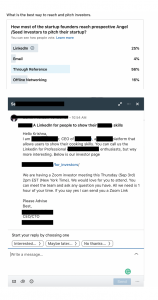 #startups #investors #Founder #founders #startupfinance #fundraising #funding