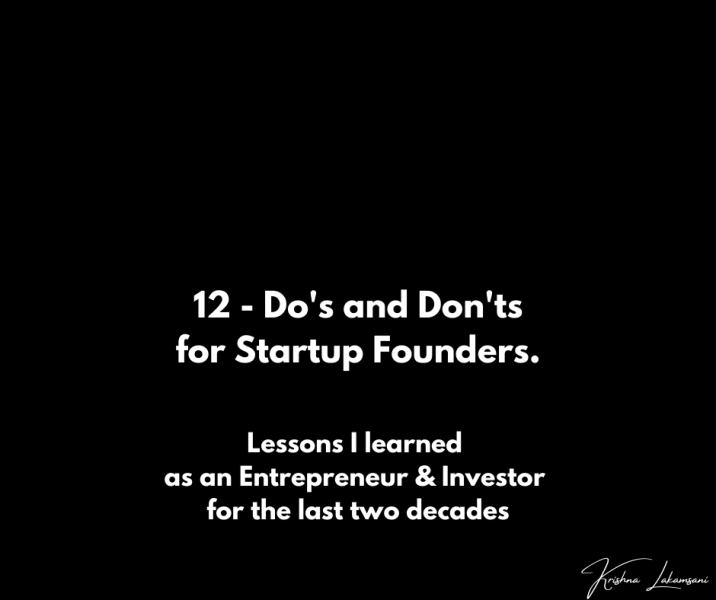 Not only me,
Anyone who already walked the path,
You are about walk.
Would have gone through their fair share of experiences.
Only thing is that the experience may be different for each other.
They are real life lessons and can not be learned in any classroom setting.
I have learned many such lessons for the past two decades as an entrepreneur and Investor in my professional career.
I picked few of those lessons and made it as
12 Do's and Don't s for startup founders.
Is it considered as helping others / paying it forward,
If some one shares their experience as a lesson to others.
I think yes it is.
Don't you want to share your life lesson to help others?
So , I request you write one of your life lesson as comment
with hashtag #mylifelesson.
This way we all helping each other.