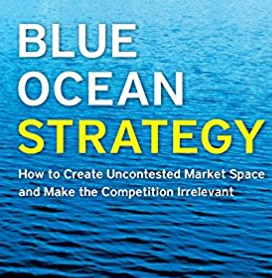 I came to know about Blue Oceon Stratogy through my class mates at Harvard. I was thinking to read this book for a long time but did not take time to read. During this long weekend, I thought of spending some time to complete this book, As I am writing this blog I am half way through the book.
Honestly the way this book brings out new waves of thought. These new thoughts will help any one creating compelling strategy for their business. One can learn how to position their business uniquely.
This book can help creating differentiators and use innovative methods to separate your their business from Red Oceans.
This book is useful to any Industry and its worth reading. No wonder why this book is the best seller world wide. If you a get a chance to read. Save this book, to your reading list.
About the Book.  Blue Ocean Strategy Authors: W. Chan Kim and Renée Mauborgne
check out their website http://www.blueoceanstrategy.com/