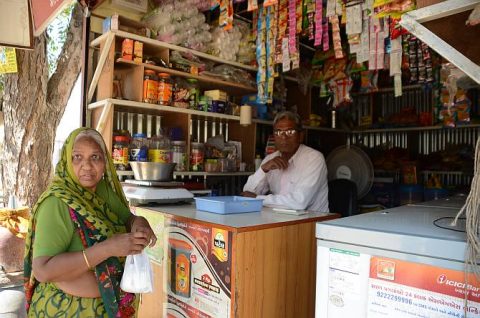 Selling E-commerce to customers who do not know the spelling of E-commerce.
Through affiliates who do not have websites. See how iPay is reaching next billion people through Assisted Hybrid E-commerce platform.
You may be thinking what is this heading?. How is it possible? Wait a moment and ask your self if you can spend 7 minutes then only continue to read. We are proud of what we are doing so we just don't want to say in one word we are offline Flipkart or offline Amazon. The only difference is that we are doing E-commerce in the Indian way.
We are iPay. We are a brand new E-commerce Company created to reach the next set of Indian customers who are not online. We are creating Flipkart and Amazons of the world in offline space. While E-commerce companies all are targeting customers who are online. Well, we are targeting the opposite side of customers who are not online.
You may be wondering how is this possible. iPay is born with a mission to Empower common man with E-commerce. As Indian E-commerce companies invented a new method called Cash on Delivery. We have invented and patented Assisted Hybrid Ecommerce.
Indian customer is different from customers in other countries. We depend on people to help us for everything. We stand in queues at airports although if there are free self check-in kiosks. We depend on our watchman to pay our bills. We tell our office boy to get snacks for us. We depend on our friends to suggest what car/bike to buy. We depend on the local kirana store to deliver our daily grocery. During this process, Indian customer makes decisions based inputs he/she gets from social connections. For example, if we ask for a specific product if kirana wala does not have that, when he suggests some other product we will say ok and buy it. Or He may say he will get it if this is not urgent we will wait for him to get that product.
At iPay we learned customer behavior created a new model of E-commerce with our Patented process.
Now, what is Assisted Hybrid Ecommerce? As any E-commercee company would use SEO and online adds or Affiliate websites to drive traffic on to their website. We created Affiliates across Hyderabad. Those Affiliates does not have any website but those Affiliates have customers who walks in daily to purchase something in their store. We have placed our business in a box solution at 800+ Kirana stores and told Kirana store owners to help customer whenever they ask how to do E-commerce transactions or buy online. When they help they would be paid for helping and completing the transaction successfully.
After 1 year since we started beta, we are processing 500,000 USD as GMV a month not single order sold on any website rather every order sold through Android tablet at Kirana store. At present we acquire and serving new customer every 15 seconds on the clock. As of now we have acquired successfully and served 1.16 million customers with 3.5 Million transactions. We are proud to share our story.
We are proud of few things our customer acquisition cost is in negative while other Ecommerce business has customer acquisition cost hundreds of rupees. Our Affiliates are Kirana Stores who does not have a website to send customers on our website. Our customers who do not know the spelling of Ecommerce are buying in Kirana store using our Business in Box solution. All orders are pre-paid in cash we ship the orders after payment. Our customer sticky ness is higher than regular Ecommerce site because of the Personal relationship of Local Kirana store with the customer.
You also watch what happens at our Parking lot after 8 PM before 9:00 AM. Our Parking lot becomes logistics center Sellers will get their products to our office we brand them with IPay packaging and ship those products to customers/Kirana stores based on customer preference. Just like any marketplace model we need to have a warehouse to store sellers' products to give our customers the best experience and control the inventory. Since we don't have warehouses to store we ask them to bring before shipping and pay them in the next 24 hours because we got paid from customers already.
This is how we can do magic for our sellers. A seller came to us and said he has 1500 Electric Rice cookers around in stock they are not moving for few months. So we said we would try to sell those. Believe it or not, we sold 1500 Electric Rice cookers in 7 hours. That night we all busy packing the rice cookers to ship. In the same way, another seller came and told us he has an unsold inventory of pillows. Within a few hours, we sold 1000's of pillows.