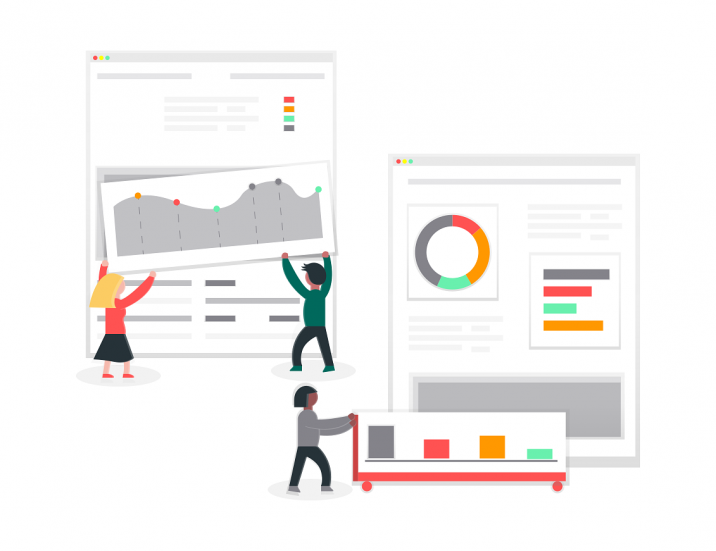 If You Build It, They Will Shop.
Tools for creating and souping up an online store
S
hould you set up shop on the Internet? That's a no-brainer. Launching a Web store lets you sell to a worldwide audience, seven days a week, at any time of day or night, holidays included. That helps explain why online sales in the
United States
grew 19 percent in 2007, to more than $136 billion. Customers also frequently turn to online stores as educational tools. A recent study by
Forrester Research
(NASDAQ:FORR) found that half of all customers who were considering purchases began their research online. Those customers were also more likely to ultimately buy the products online.
Though selling online can be lucrative, setting up an e-commerce operation is often a frustrating exercise, with complex steps such as tweaking the design to match the rest of your website and figuring out how to get your software to charge an array of credit cards. If you don't get it right, customers who are accustomed to shopping hassle-free on sites like 
Amazon.com
(NASDAQ:AMZN) will bolt. Whether you have a team of programmers or are trying to do it yourself, these affordable tools can help you get an online store up and running. They will even help you sell your products on 
Facebook
, publish customer reviews, suggest other products that suit your customers' tastes, and ship out orders quickly without having to manage a warehouse.
---
Best For: Customizing stores
Magento
What it is: Open-source e-commerce software What's cool: It's a robust e-commerce application, and it's free to download. With Magento, sellers can manage multiple stores from one location, and shoppers can make side-by-side product comparisons and read customer reviews. Unlike most open-source software, Magento is relatively easy to use. Plus, it was designed to be simple to customize, so you can add or create new functions and features. Drawbacks: Magento was first released last year, and some of its features are still in beta testing. Building a store with Magento does require technical expertise, but you can pay for help from Magento's stable of 60 partners, which will handle things such as design and Web hosting. Price: The software is free, but if you need technical support, it can cost from $500 to $4,000 per year. Best For: Easy installation
Volusion
What it is: Hosted e-commerce software What's cool: There's nothing to install, and Volusion takes care of the hosting and security for you. Even the most basic packages let you organize your products via drag and drop and monitor which customers have recently abandoned their shopping carts. Sellers can even hang a shingle on their Facebook or 
MySpace
pages. Drawback: You will still need to configure dozens of settings and templates to get it working just the way you want it. Price: From $29.95 per month to list 20 products to $197 per month for an unlimited catalog. There's a one-time setup fee of $99 to $129. All packages include Web hosting and 24/7 phone support. There are extra fees for services such as Web design and payment processing. Best For: Technophobes
Shopify
What it is: Hosted e-commerce software What's cool: Even if you don't know HTML and can't afford a Web designer, you can probably set up an online store with 
Shopify
. Creating and editing product descriptions and entire webpages are as easy as typing text into a form. Shopify's image viewer makes product photos look slick. You can easily create discount codes for promotions. Drawbacks: Without knowledge of Web design, you will have to make do with one of six basic design templates. Shopify doesn't offer payment processing — you will have to sign up for a service like 
Google Checkout
. If you sell more than a few items, Shopify's transaction fees can create huge bills. Price: $24 per month plus 2 percent of transactions, for up to 100 products. $299 per month for up to 10,000 products, plus 0.5 percent of transactions. Best For: Smooth shipping
Fulfillment by Amazon
What it is: A shipping service from Amazon.com (NASDAQ:AMZN) What's cool: You can use Amazon.com's logistics system. Send your goods to one of 20 Amazon warehouses around the country, and when orders roll in, Amazon will ship products for you. You can use the service whether or not you sell your wares on Amazon.com. Fulfillment by Amazon even handles odd-shaped or bulky packages up to 150 pounds. Drawback: All packaging is done in Amazon-branded boxes, though packing slips carry the merchant's name as well as Amazon's. Price: Monthly storage fees are 45 cents per cubic foot, plus an extra 15 cents per cubic foot during the fourth quarter. Shipping charges vary, depending on the item. It costs about $3 to $6, including packing fees, for standard shipping of a 1-pound item. Best For: Product recommendations
Loomia Retail
What it is: Product recommendation software What's cool: Loomia tells customers, "You may also like…" or "Other people who purchased this also purchased…" In retail lingo, it's a personalized approach to cross-selling and impulse buys. The system integrates into your site as a widget; it makes recommendations based on which product a customer is checking out. Loomia also offers a version that works on mobile phone Web browsers. Drawback: When recommendation software works correctly, it's great for sales. But if suggestions go awry, it can alienate potential customers. Price: 2.5 percent of all sales generated by Loomia recommendations